About Fusion Graphics
Established in June 2000 Fusion Graphics create high-end web sites. We provide content management systems, e-commerce sites and more. We look after each and every client with care – we pride ourselves on customer service. Our work is very personal to us and we strive to provide the highest quality service around. Many of our clients have been with us for over 15 years, something we are very proud of.
In recent years we have specialised in WordPress backed websites, WordPress is fast becoming the industry standard with a current estimate that 30% of all websites are WordPress based. With our experience in this technology our aim is to ensure your website converts leads into customers and increases your sales and brand exposure.
Value for money
We offer a complete design and build service and a first class maintenance and update service with 24 hour turn around times and per minute billing – with no minimum fee.
Not just web designers
In addition to building websites, we also provide branding and print services and everything in between, so if you have a brochure requirement, or in need of a new logo then we can help.
Let our recent works do the talking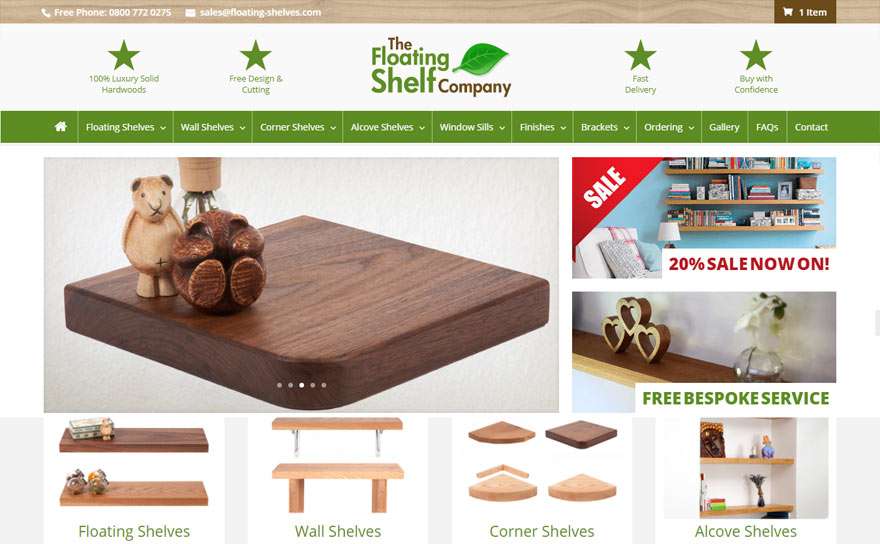 Floating-Shelves.com
E-commerce website built with wordpress and woocommerce. Uses a calculator system for custom shelf sizes.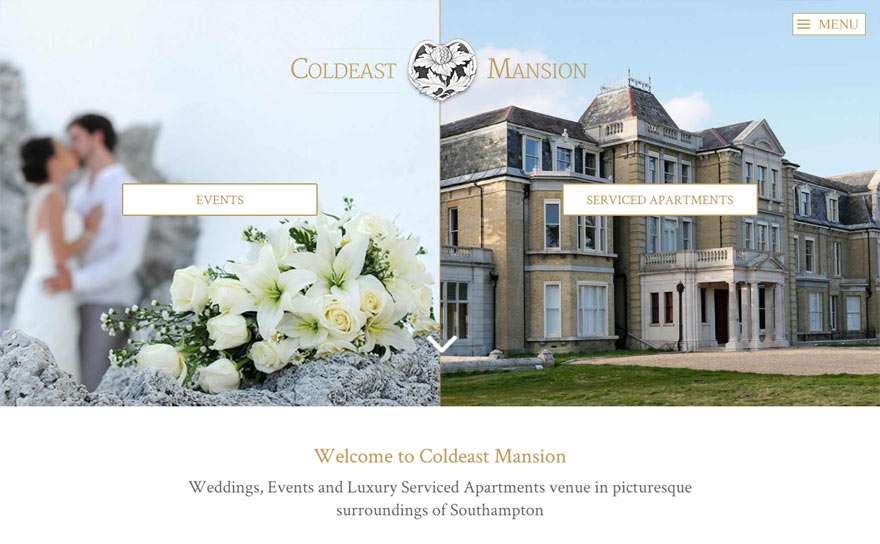 ColdeastMansion.com
Event venue and serviced apartment website built using wordpress, with a custom built menu system.

©2018 Fusion Graphics. All rights reserved.